ELAC's new Navis Series answers every minimalist audiophile's dream of a no-compromise powered speaker driven by best-inclass amplifiers that are truly deserving of the name "high end."
Explore the Navis Powered Speaker Series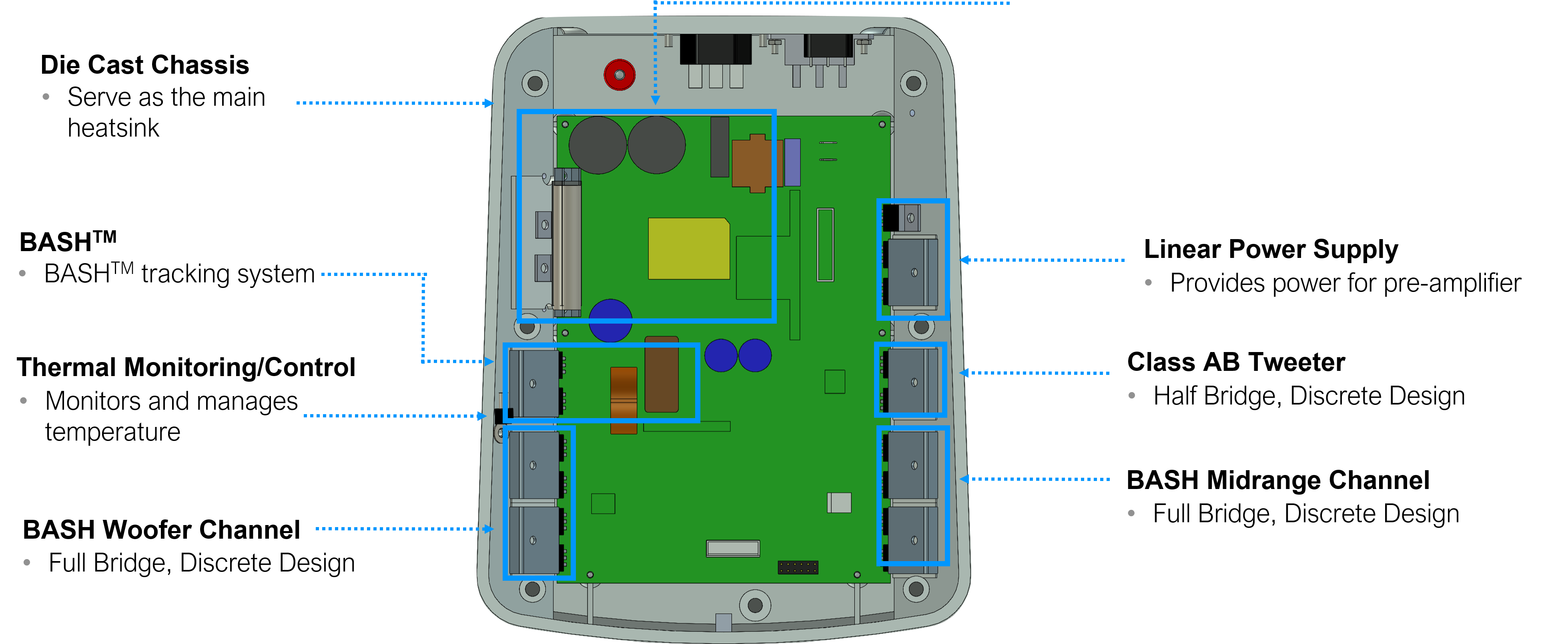 Powerful Trifecta
Inside each Navis Bookshelf Loudspeaker is a Tri-Amp Pure Analog Amplifier, employing three separate amps for each transducer: a 160-watt BASH AB amplifier for the woofer, a 100-watt BASH AB amplifier for the midrange, and a 40-watt Class AB amplifier for the tweeter. A total amplifier power of 300 watts ensures that each transducer is optimally—and amply—powered, eliminating clipping and crossover distortion, and driving each transducer with authority. Specs like a 110 dBA signal-to-noise ratio and 100 uV noise floor could only come from such audiophile-quality amps!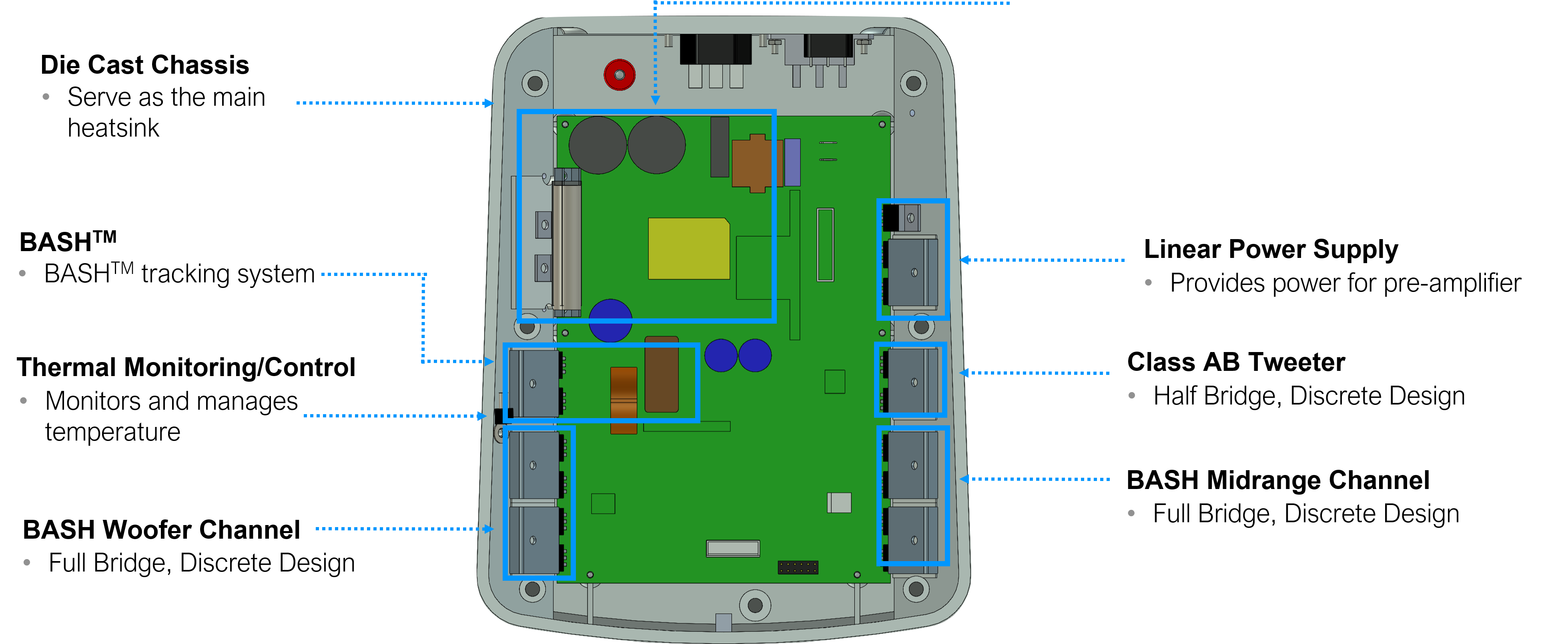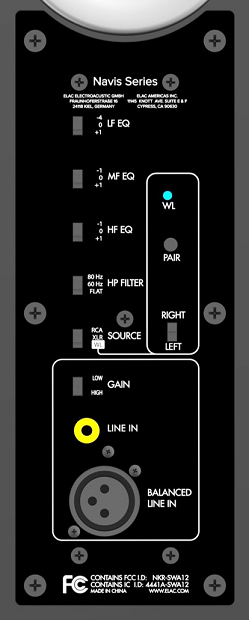 Flexible Connections
Local inputs include balanced XLR, RCA and Wireless, when used with ELAC's Discovery Connect wireless transmitter to stream Discovery, Spotify Connect, Bluetooth, AirPlay and Roon. Just switch Wireless "Off" for a no-compromise analog input and output.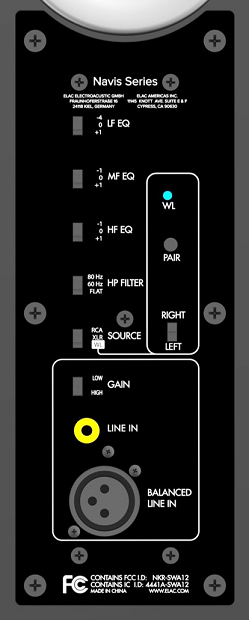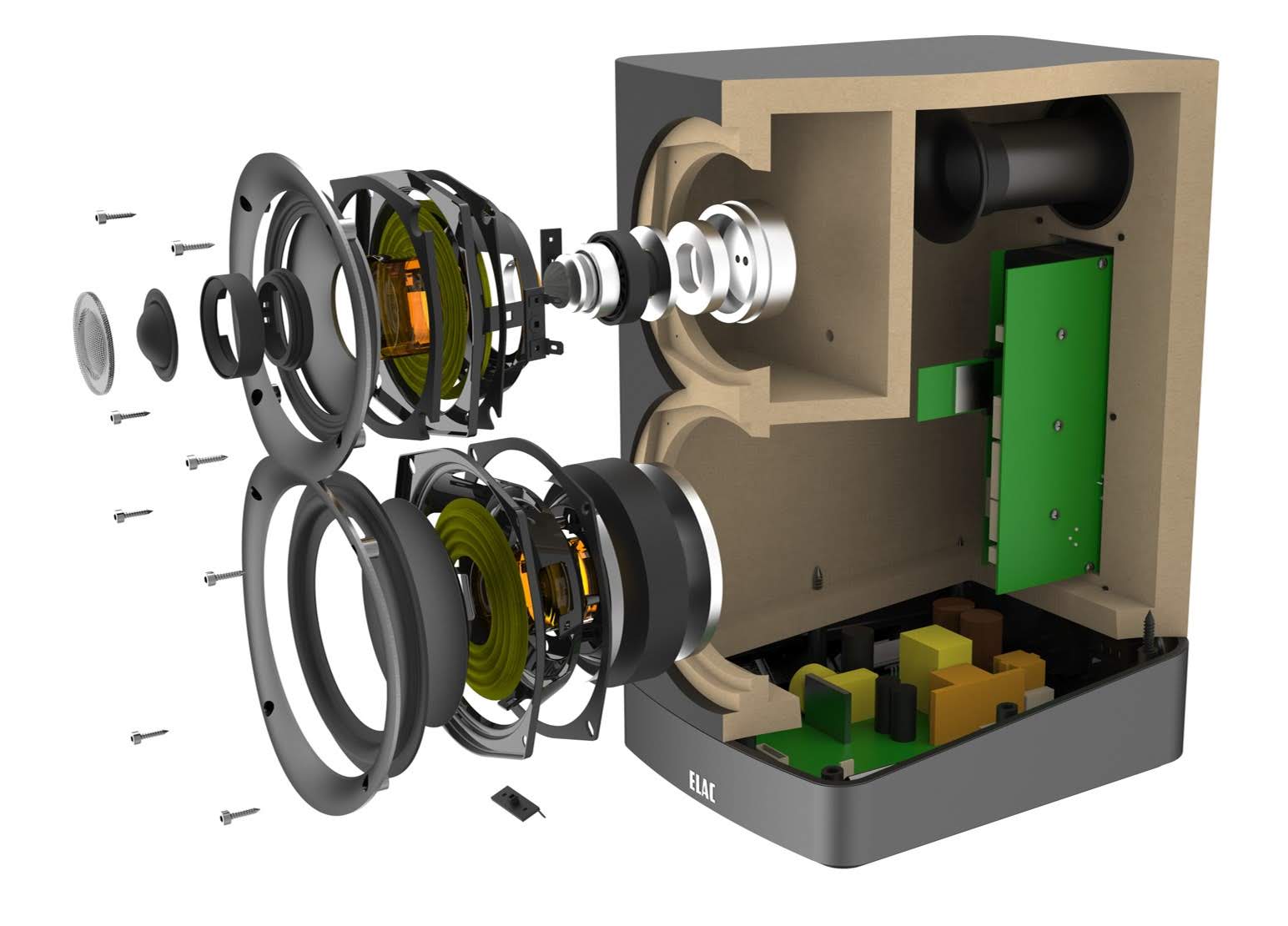 Beautiful Cabinets
Navis's elegant design integrates perfectly with any interior.
Its enclosure has a fine-furniture finish, available in Gloss
Black, Gloss White and Wood Veneer. A dedicated floor stand
completes the installation, and is recommended for optimum
performance.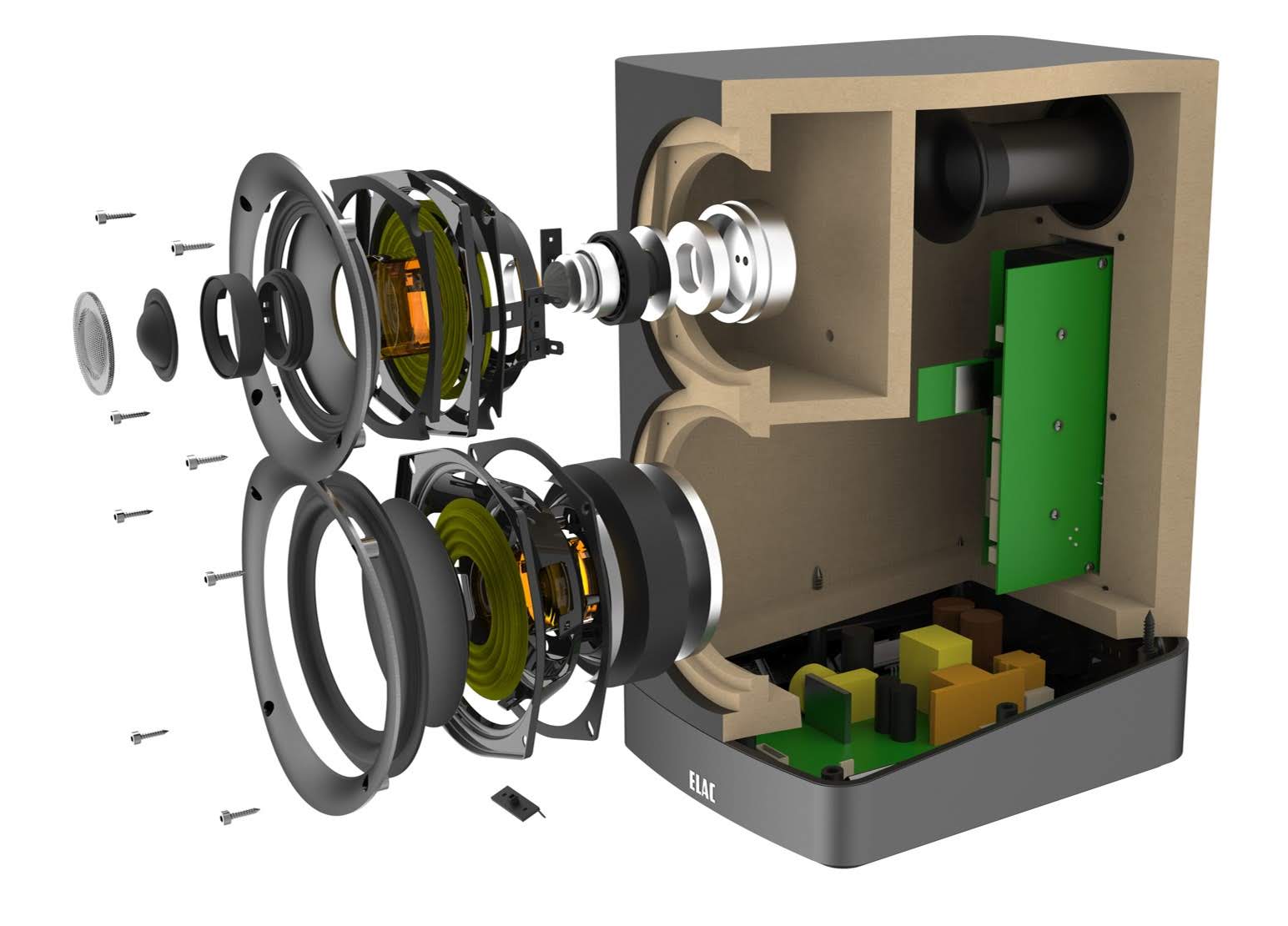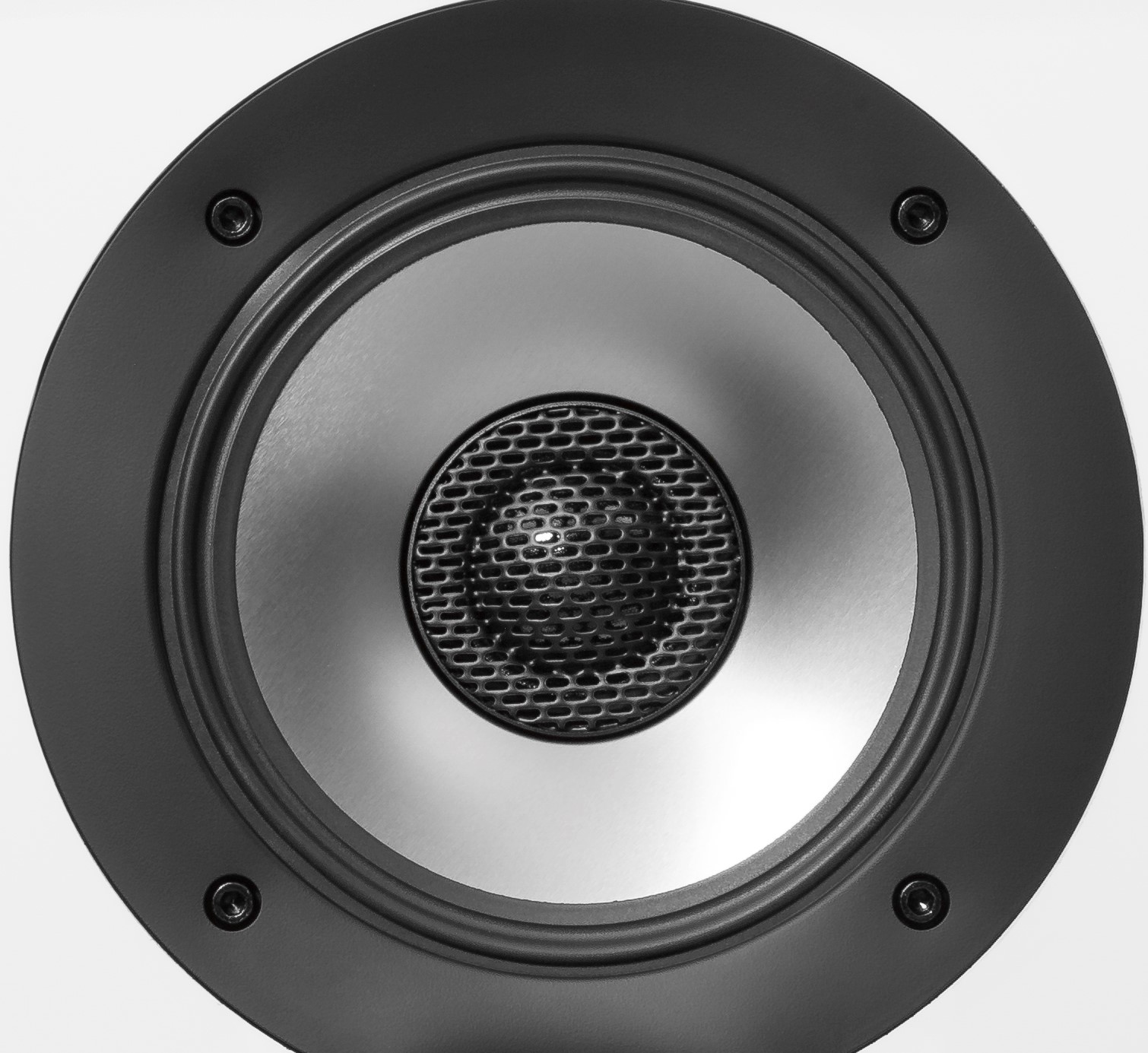 All New Custom Designed Midrange/Tweeter
One reason the Navis sounds so natural is because of its
in-house developed transducer, a 4-inch aluminum midrange
driver with a concentrically mounted 1-inch soft-dome tweeter.
Combined, this signature configuration lets Navis set the
performance standard for its class.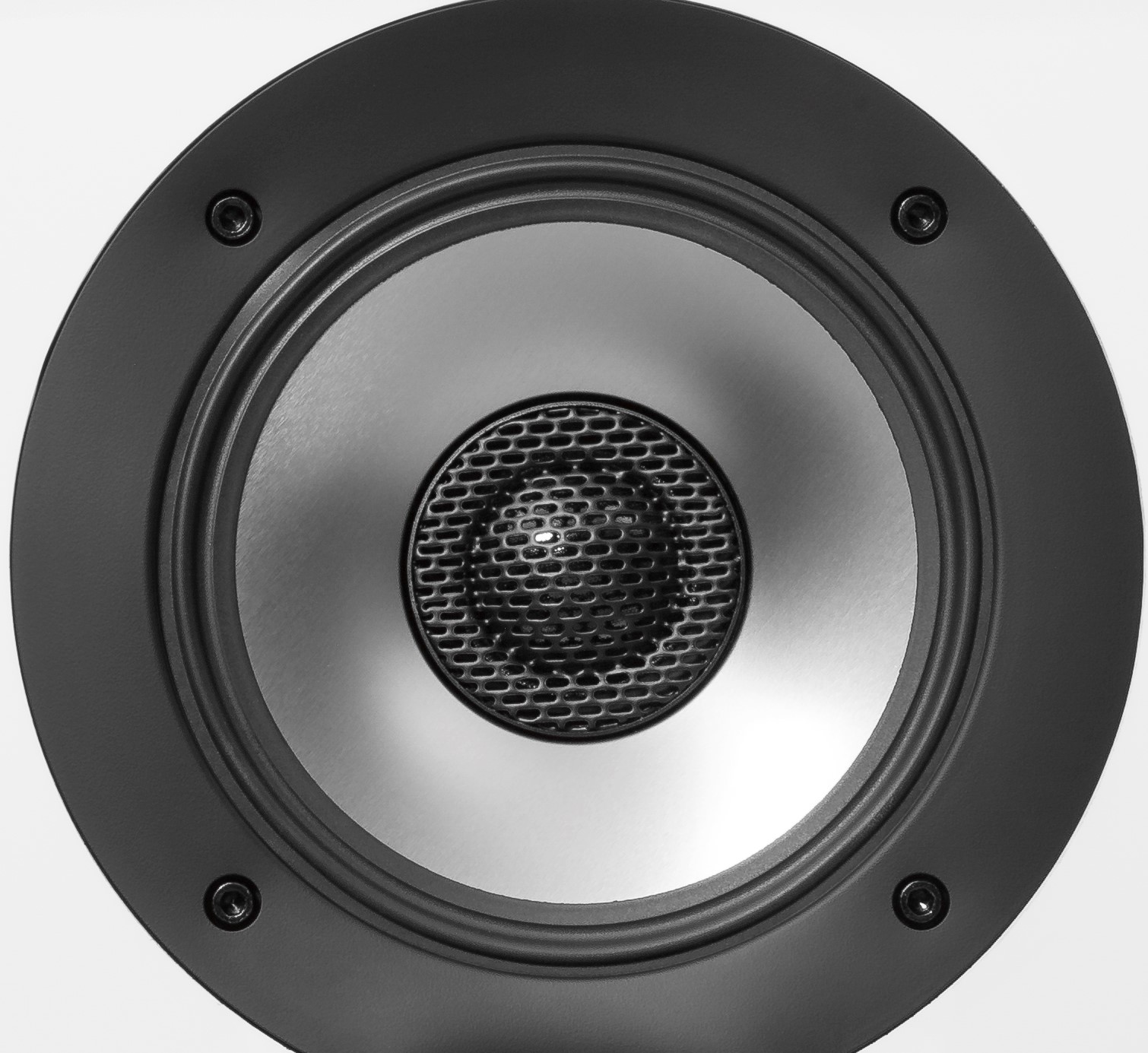 Navis Powered Speaker Series Resources