Explore the Miracord Series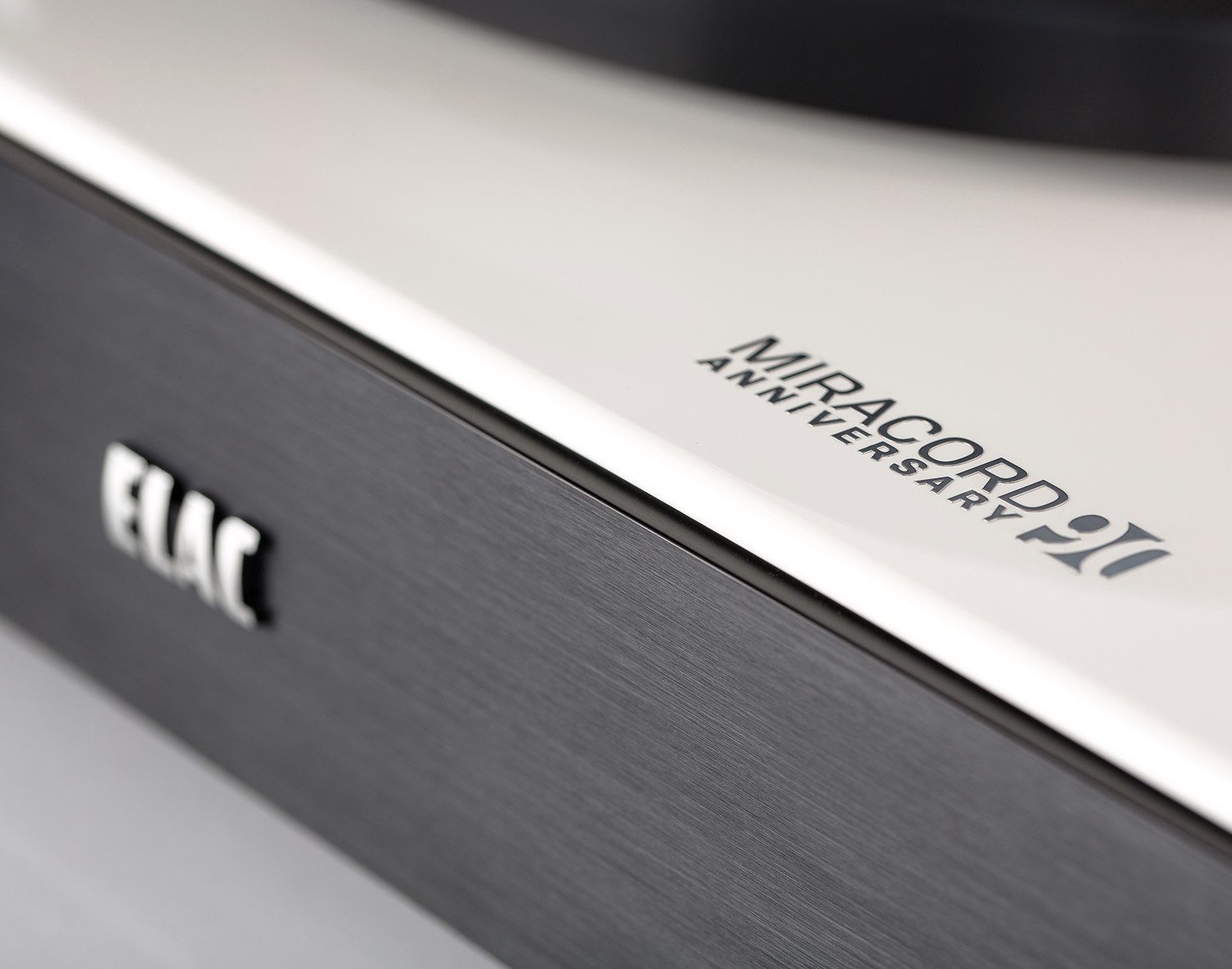 Inert MDF chassis
The 12 lb (5.5 kg) MDF chassis rests on specially developed silicone feet that decouple the deck completely from the surface on which it is placed.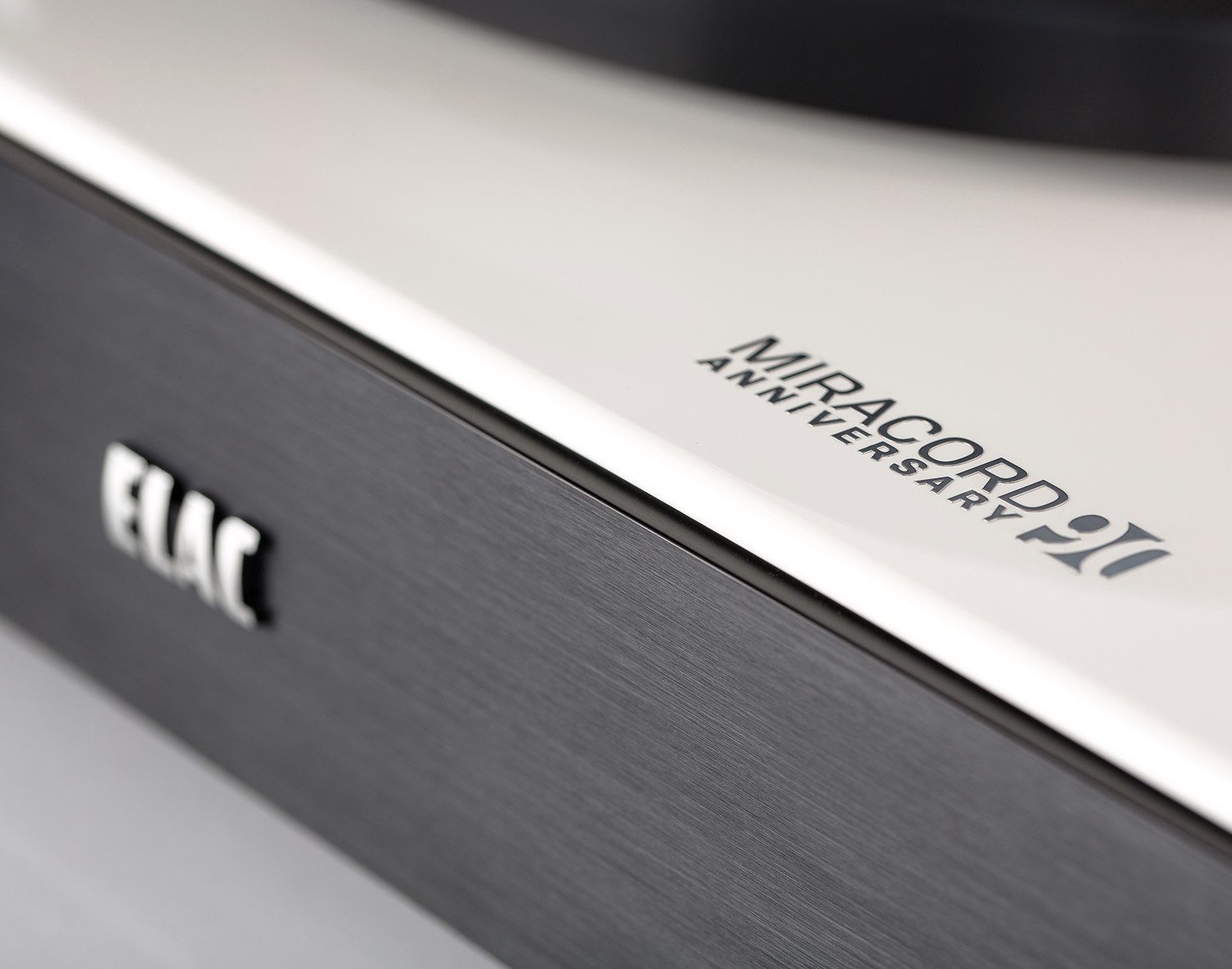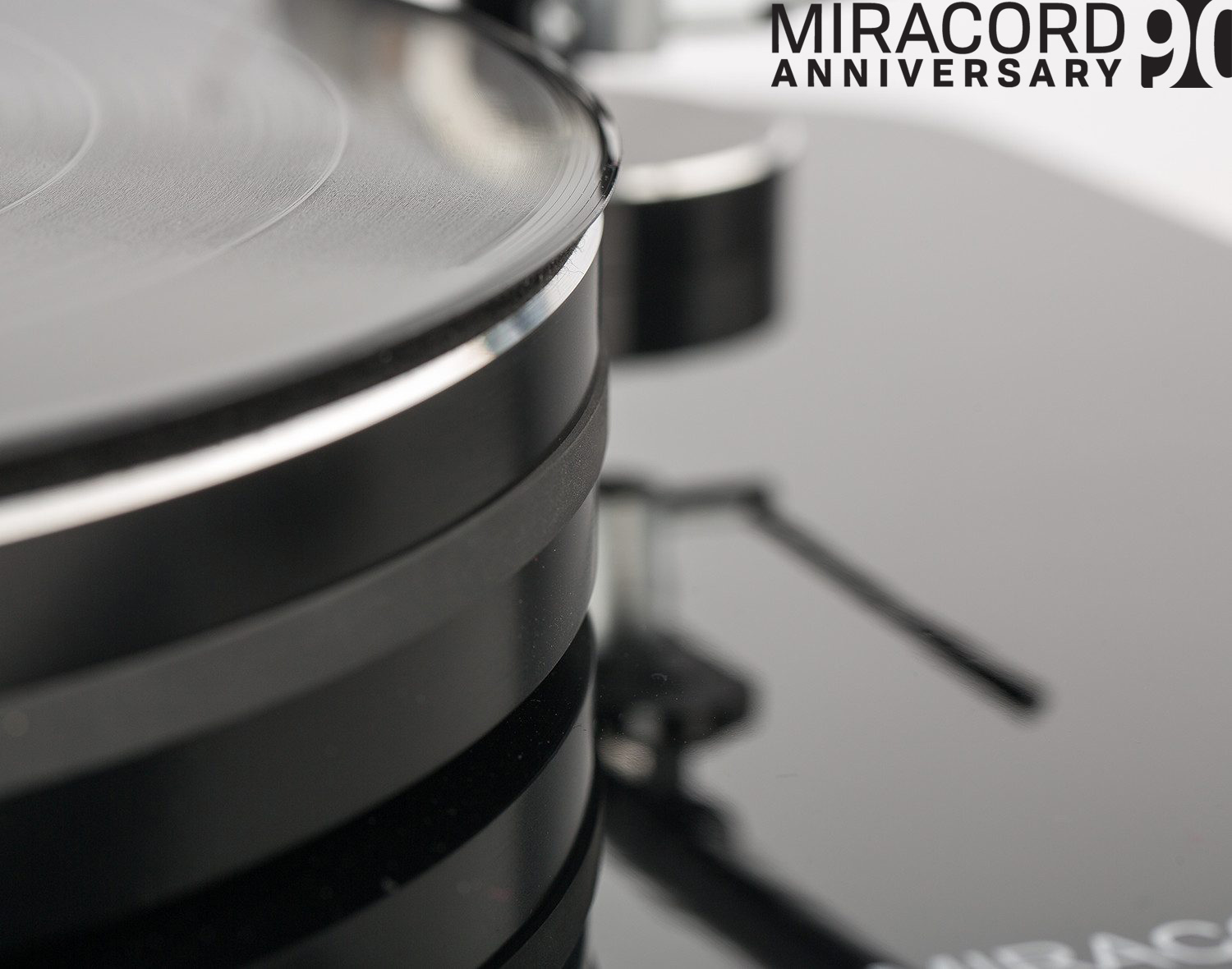 Precision platter with minimal friction
The aluminum platter weighs almost 14 lbs (6.2 kg) and sits on a sub-platter whose hardened steel axis rotates on an 8 mm ruby ball for minimal friction. The axis is mounted using high-quality sintered bronze bearing bushings.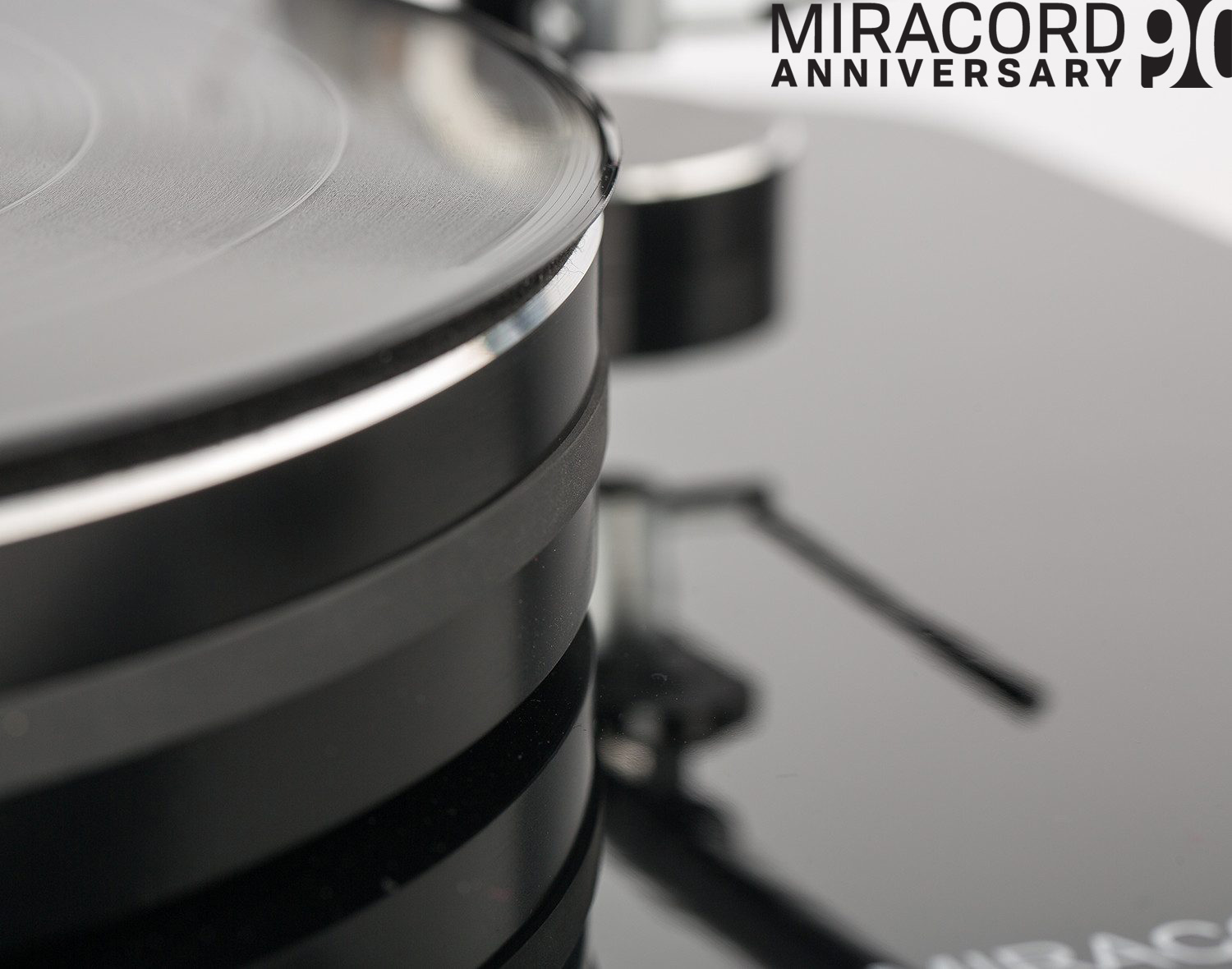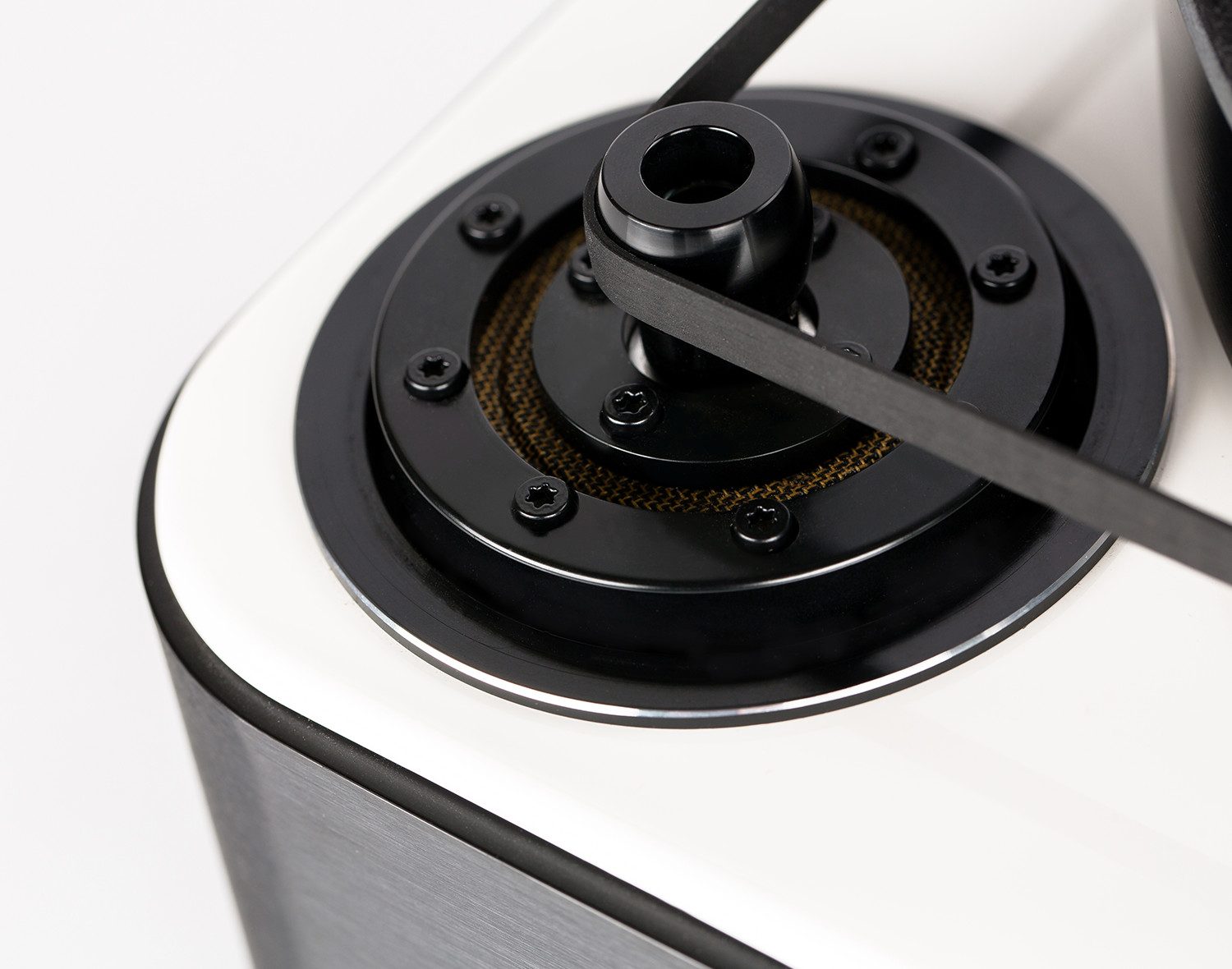 Isolated motor and sophisticated suspension
The motor is double-decoupled from the chassis and, therefore, from the tonearm. Along with the rubber damping, the suspensions employed use materials that have proven themselves in the development and manufacture of ELAC loudspeakers.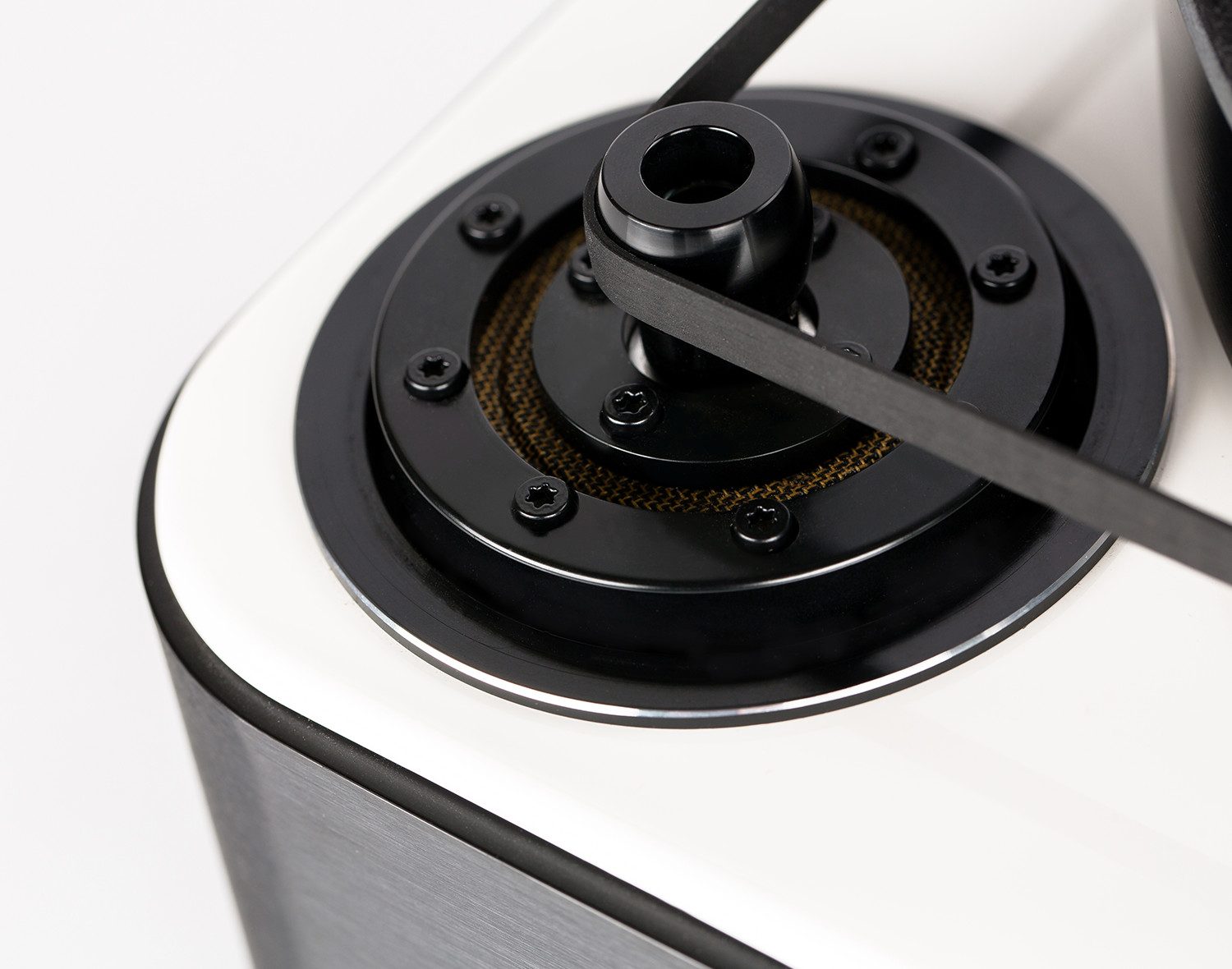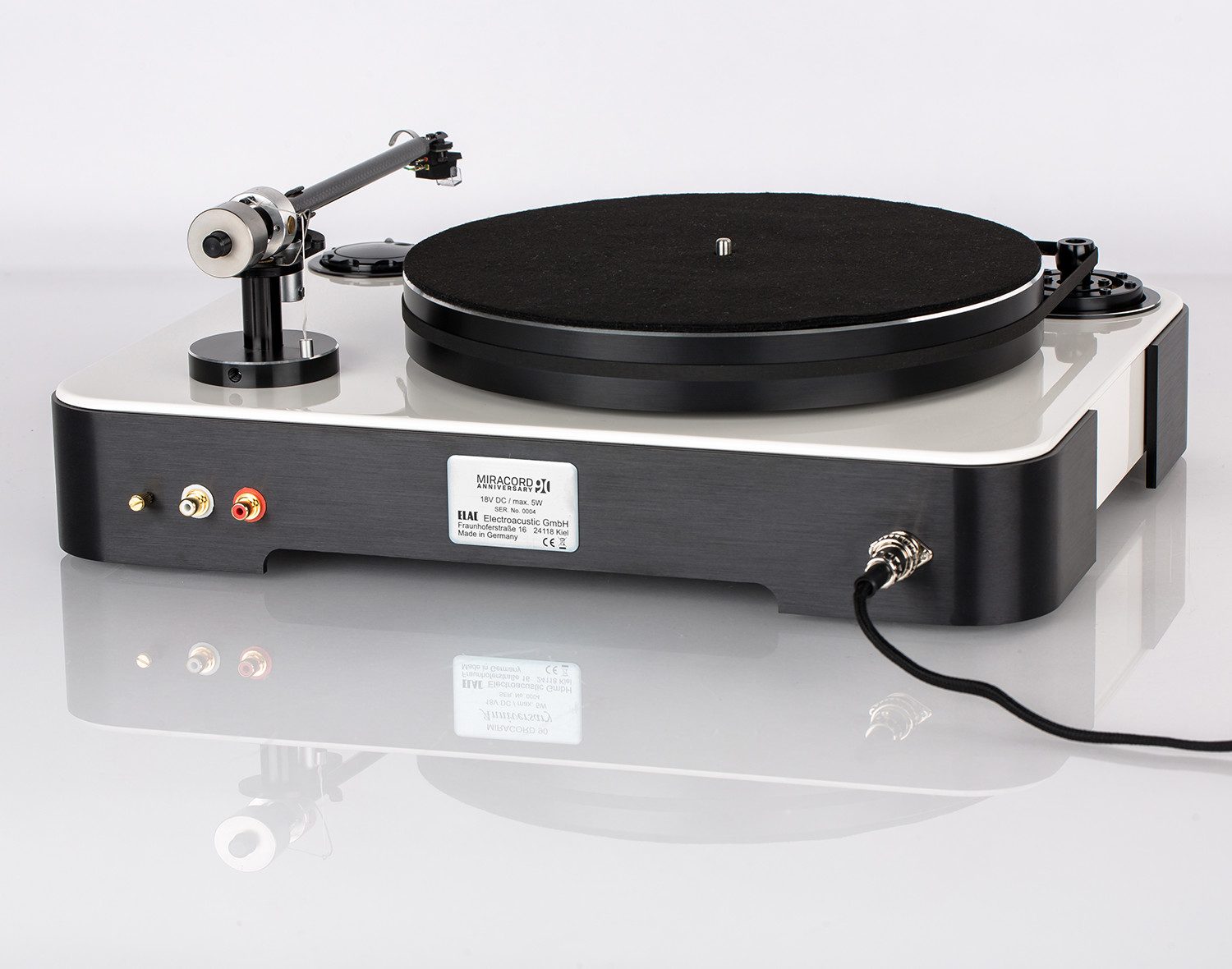 Advanced carbon-fiber tonearm
The newly developed tonearm made of carbon fiber forms a perfect symbiotic relationship with the drive mechanism.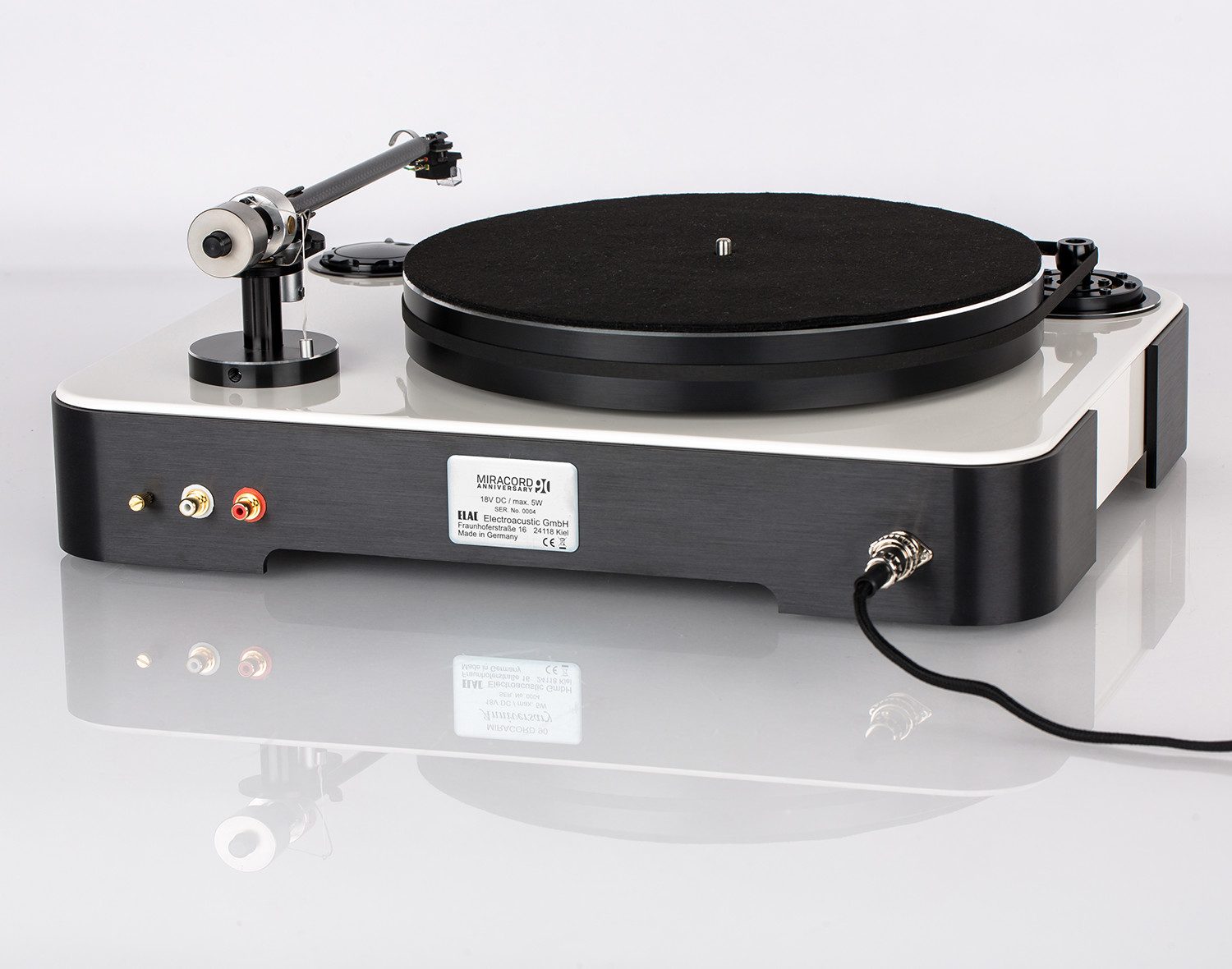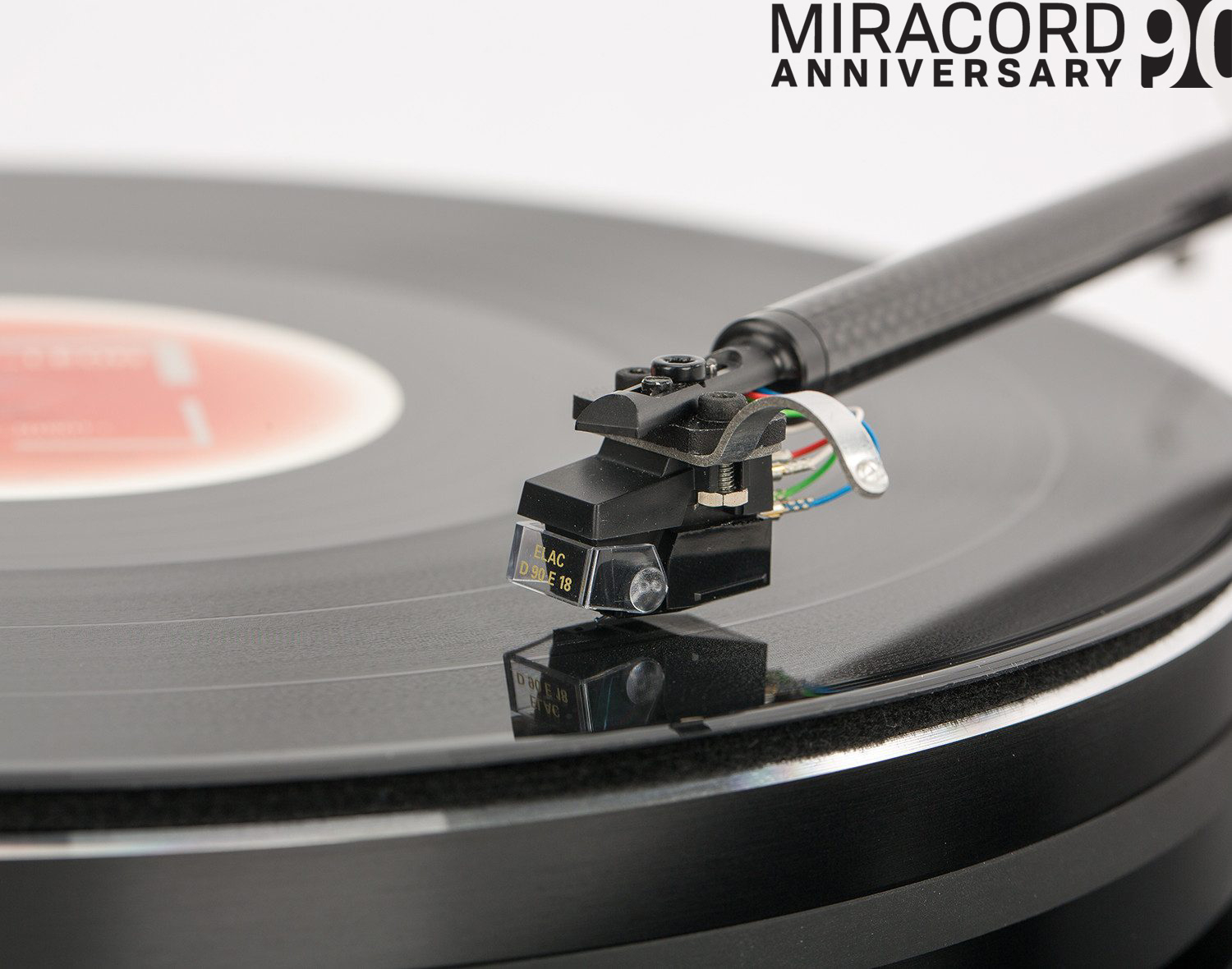 High-resolution moving magnet cartridge
The pickup with its MicroLine stylus was developed specially for ELAC in cooperation with Audio Technica and comes precision-mounted with each turntable.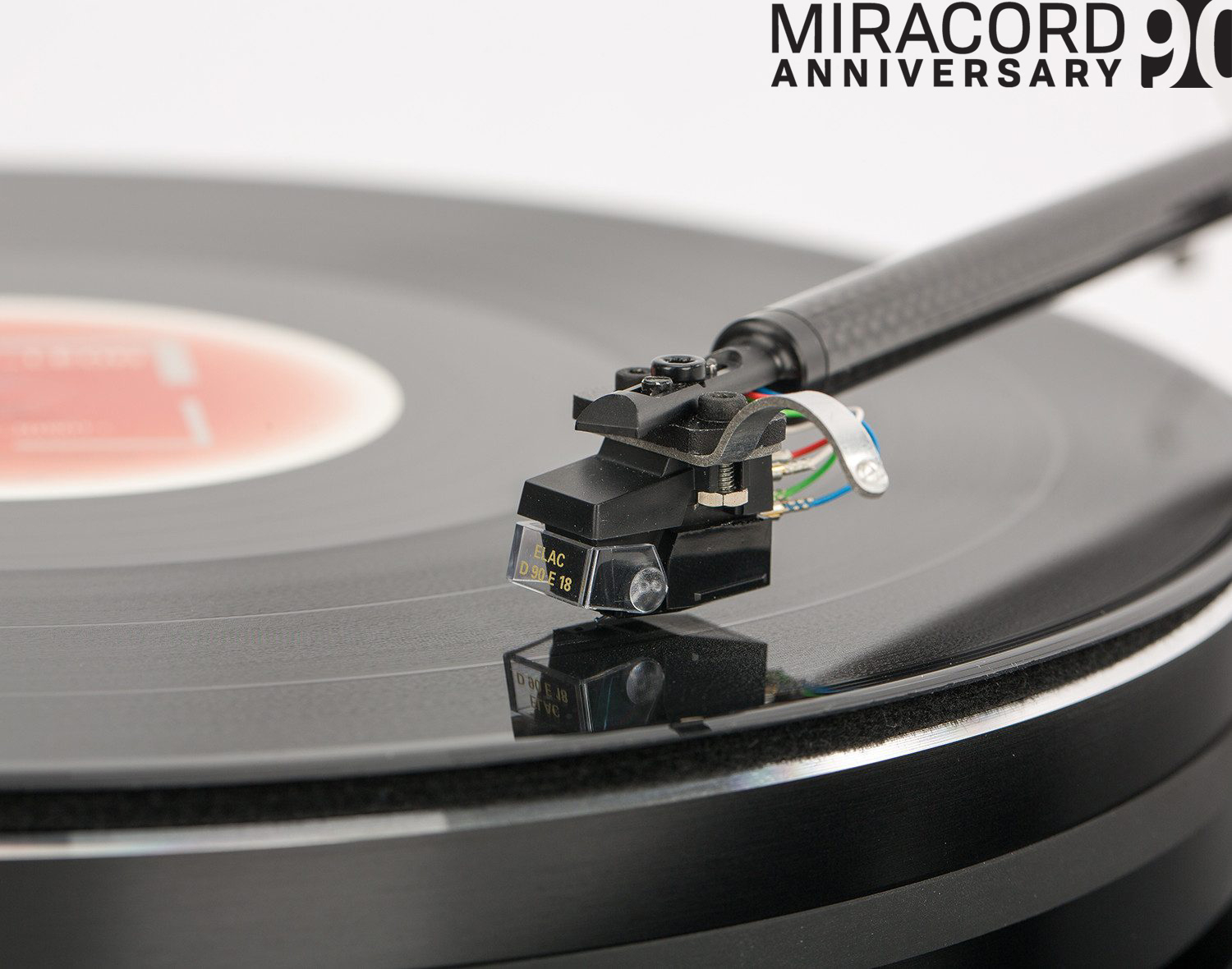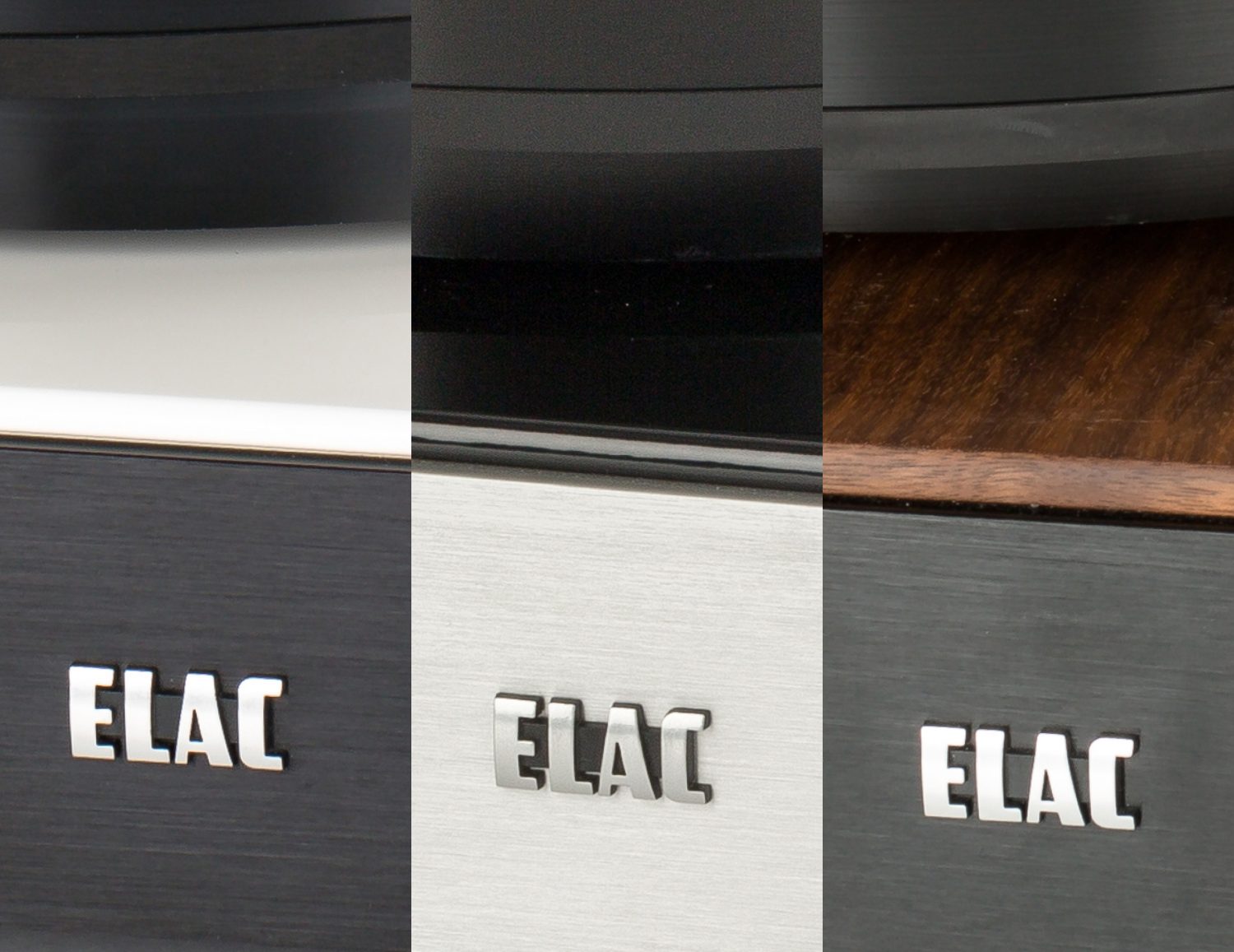 Exquisite materials and finishes
The Miracord 90 Anniversary is an aesthetic masterpiece that complements contemporary interiors and pays homage to the classic turntable design of ELAC's original Miracord. It is available in three combinations: black base with gloss white plinth, silver base with gloss black plinth, and black base with oiled walnut plinth.